How to Build a WordPress Blog with free SSL & 2FA [Updated for 2019]
Hello and welcome! Let's get started with building your own blog! You're here because you want to set up your passive income. You want to gain the benefits of earning money from your online business. Well, the first and foremost thing to start with is your online presence.
Without an established and recognized online presence, you're nobody. People won't give a damn about what you have to say. They won't believe you without social proof.
There are two main ways to build your online presence. You can either choose the easier path and take advantage of free online services or you can take a slightly more difficult path and build your own blog.
Disclosure: Please note that some of the links in this article are affiliate links. When you purchase products or services using these links and I may earn a commission at no additional cost to you. This helps me make this content free of charge to you. I only recommend products and services I've personally used.
This article is pretty long, so here's the quick list of topics:
01

Why would I want to build my own blog?

There are three main reasons why you want to build your own blog:
own your content
have complete control over your content
make sure that your content is there as long as you want
While free services are quick to set up and easy (and mostly free) to use, they have these disadvantages:
You don't own your content. The company which provides you the service does own your content. As they say, if it's for free, you're the product.
When the service provider goes under, you'll vanish with it and your online presence will vanish as well. Imagine building something for years only to find out one day that it's gone…
The ideal approach is to have the best of both paths. First, you will build your own online presence around your blog. Second, you will take advantage of social networks and publishing platforms. The important difference is that if these free services suddenly die, you're still good to go with your own blog.
02

What online services should I use for my blog?

To make it simple, let's divide online services into two groups:
Social networks like Facebook, Instagram, Twitter and LinkedIn
Publishing platforms like Medium, Steemit, and Quora
You want to be on all of them and you want to make sure that you're using the same brand.
You might already have your personal account on most of the social networks, but we're talking business here, so you need to set up your business accounts. On Facebook, it's a business page, on Instagram, it's a business profile and Twitter with LinkedIn should follow with the same brand name.
03

Wait! I don't have a brand name!

No problem, that's why you're here! There are two ways to approach this:
Buy your own domain
Use whatever is available from your online service provider
I absolutely recommend investing money in your own domain name. You see, it's like your permanent digital address. Once Facebook goes belly down, what do you think will happen with my profile at https://facebook.com/zavrelj?
Exactly! It will disappear quicker than I say WTF? But will it interfere with my website at https://www.zavrel.net? Not at all! It'll be up and running as long as I pay for my domain name and web hosting service. As I already said, if it's free, you're the product and products come and go, while you want to stay and keep your online presence uninterrupted.
04

How should I pick the ideal domain name for my blog?

Well, some people will suggest you always go with the .com domain and that the name should contain at least one keyword describing your core business. In my case, smartprofitschool.com pretty much fits the bill, but I doubt it's relevant these days as Google's algorithms are far more clever than a decade ago.

It's probably a good idea to decide whether you have a specific market niche or you're just going to feel around and pick the opportunity as it comes. If you already know what you're into, try to take the keyword and place it in your new domain name.

If you have no idea what's your blog will be about at first, just use your name. In my case, I have zavrel.net domain, obviously based on my personal name and then I have a few project-specific domains like smartprofitschool.com, thenewfitness.net, twdc.online or bohemiapps.com.

In any case, before you decide to choose the domain name, make sure to read How to Pick the Best Domain Name for Your Blog.
05

How should I register a domain name?

Once you choose the domain name, it's important to make sure, that it's available. The process itself is pretty straightforward. All you need is to pick a registrar of your choice (like Namecheap.com for example) and write the domain name you wish to buy in the search form. If it's available for purchase, you just fill out your information and payment method and you're good to go.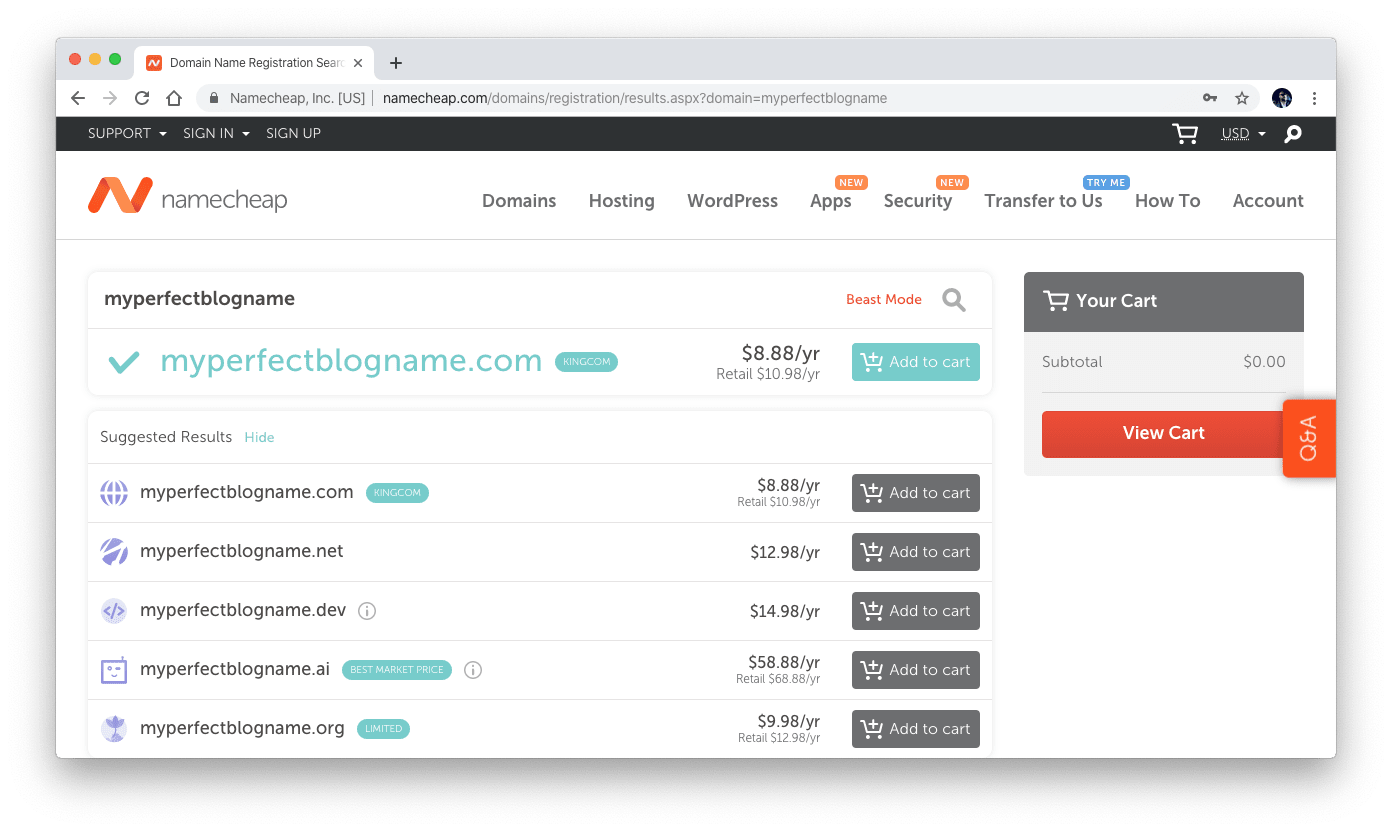 Now, that you have your domain name purchased, it's very important to set up an SSL certificate and deliver your content via the secure HTTPS protocol. It makes all the difference for Google whether you use HTTPS or just HTTP and it will negatively impact your ranking if you choose not to use a secure connection.
Every serious website is delivered via HTTPS these days and most of the modern browsers will actually discourage you from accessing websites delivered via unsecured HTTP. My websites are no exception. If you check my blog at www.zavrel.net, you'll see that the connection is secure which means two things.
First, the website is delivered via HTTPS protocol: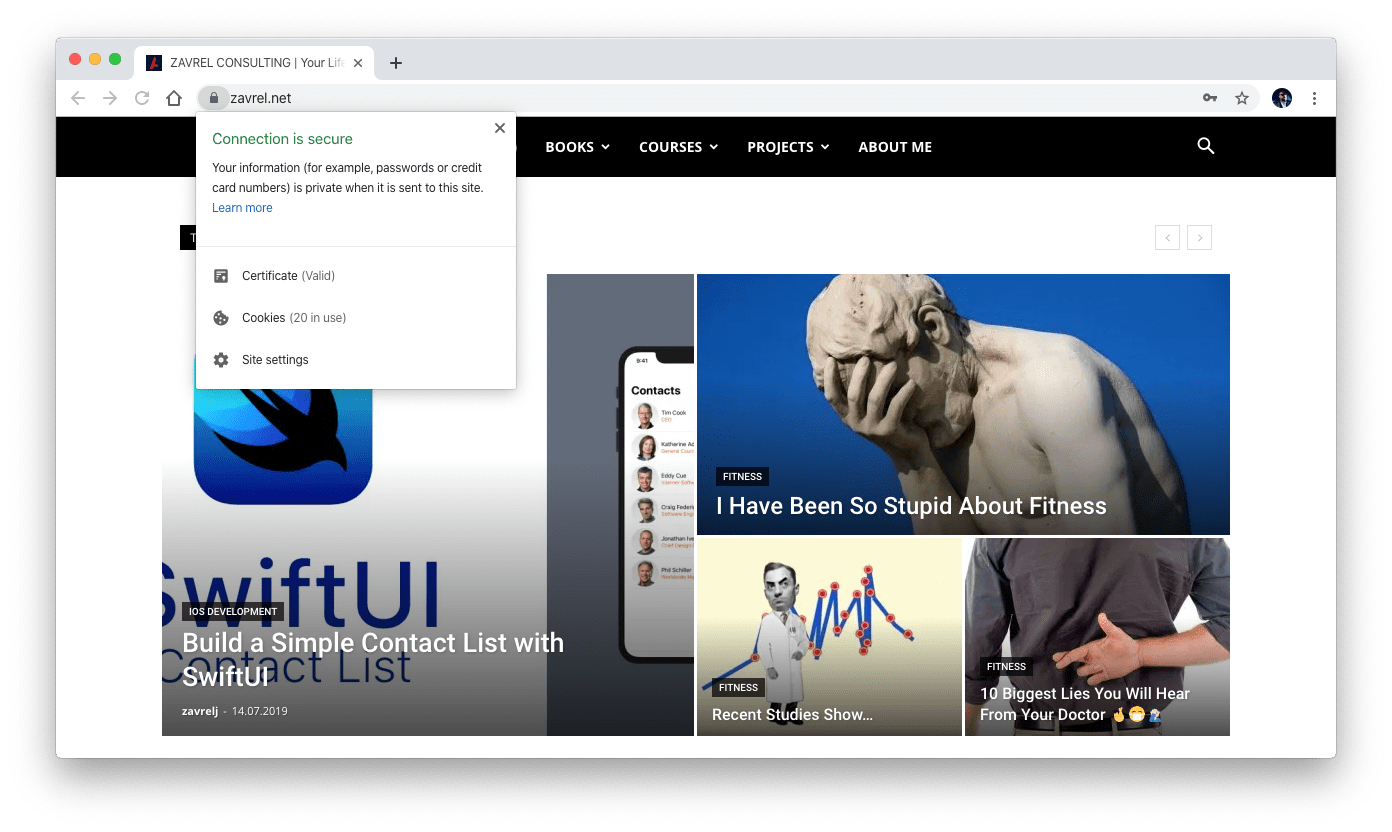 Second, it has a valid SSL certificate issued by certification authority:
It's absolutely necessary for the success of your blog to have an SSL certificate as well and I will show you how to obtain it for free.
06

How should I set up an SSL certificate for my domain?

Even though some web hosting providers will offer you HTTPS for some regular monthly fee, you can have it for free thanks to Cloudflare. Cloudflare is an amazing service I've been personally using for many years to manage DNS records of all of my domains.

To set up an HTTPS protocol with Cloudflare, you need to use their DNS service. Don't worry, it's available for free, you just need to change your domain's nameservers to Cloudflare's nameservers. This is done in the settings of your domain.

For example, some of my domains are registered with NameCheap, but I changed the nameservers to Cloudflare NS aron.ns.cloudflare.com and james.ns.cloudflare.com so I could manage my DNS records from my Cloudflare account.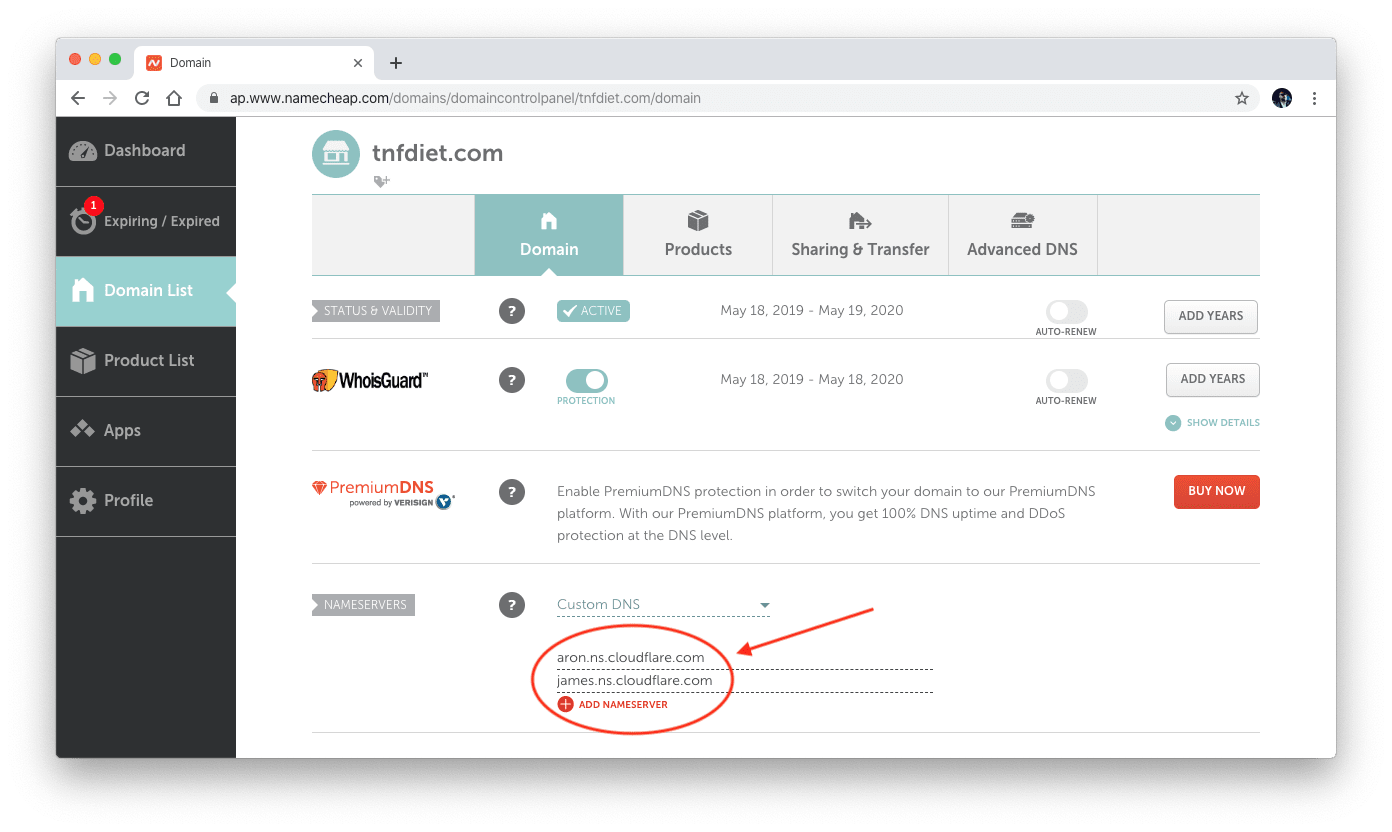 So, here's the whole step by step guide to get yourself a free SSL certificate to deliver your website via HTTPS protocol:
1. Create a free Cloudflare account
Easy to do, all you need is an email address and password.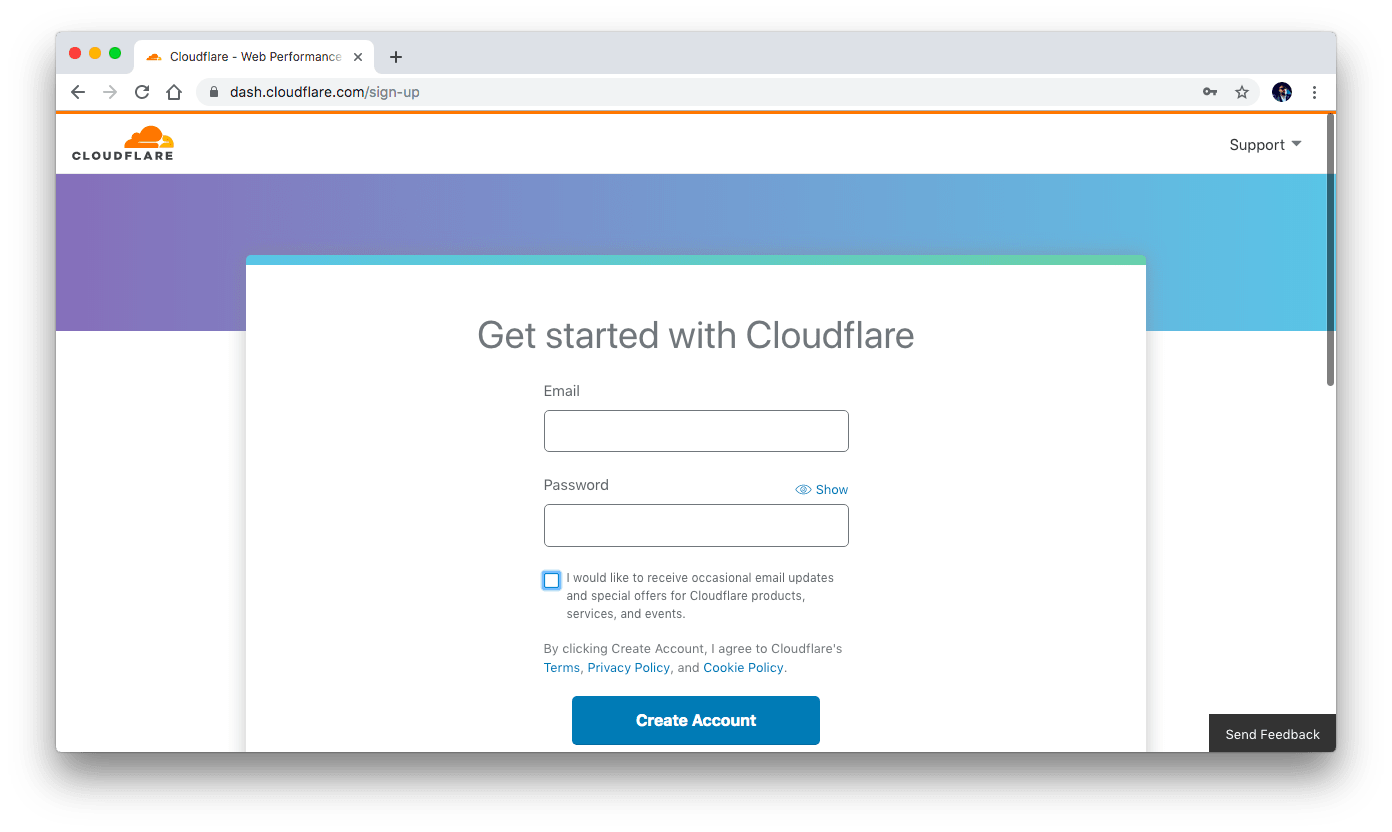 2. Add a new domain to your Cloudflare account
Cloudflare needs to scan your DNS records in order to manage them later.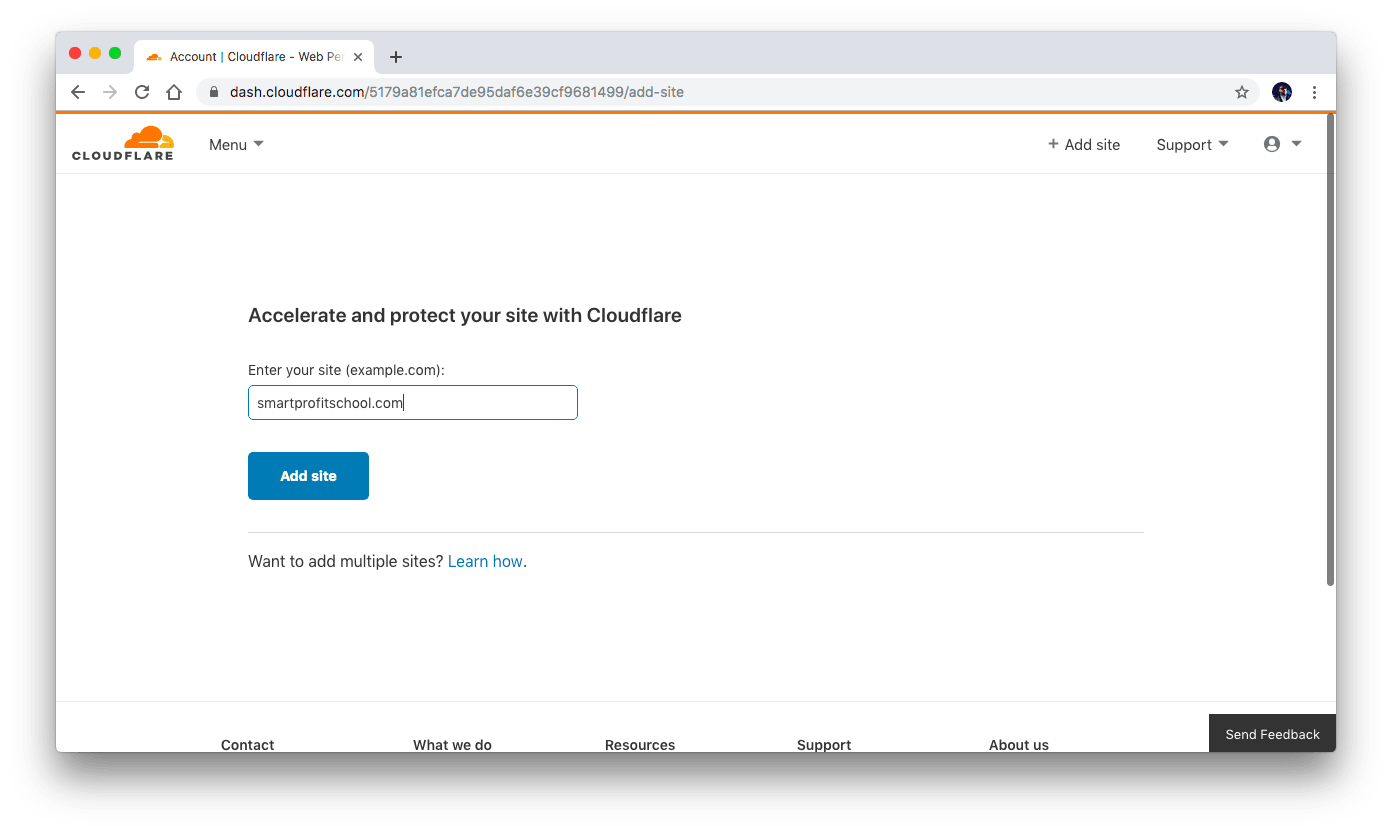 3. Make sure that all DNS records were transferred properly
This is especially important if you already use your domain name with some mail service or web hosting.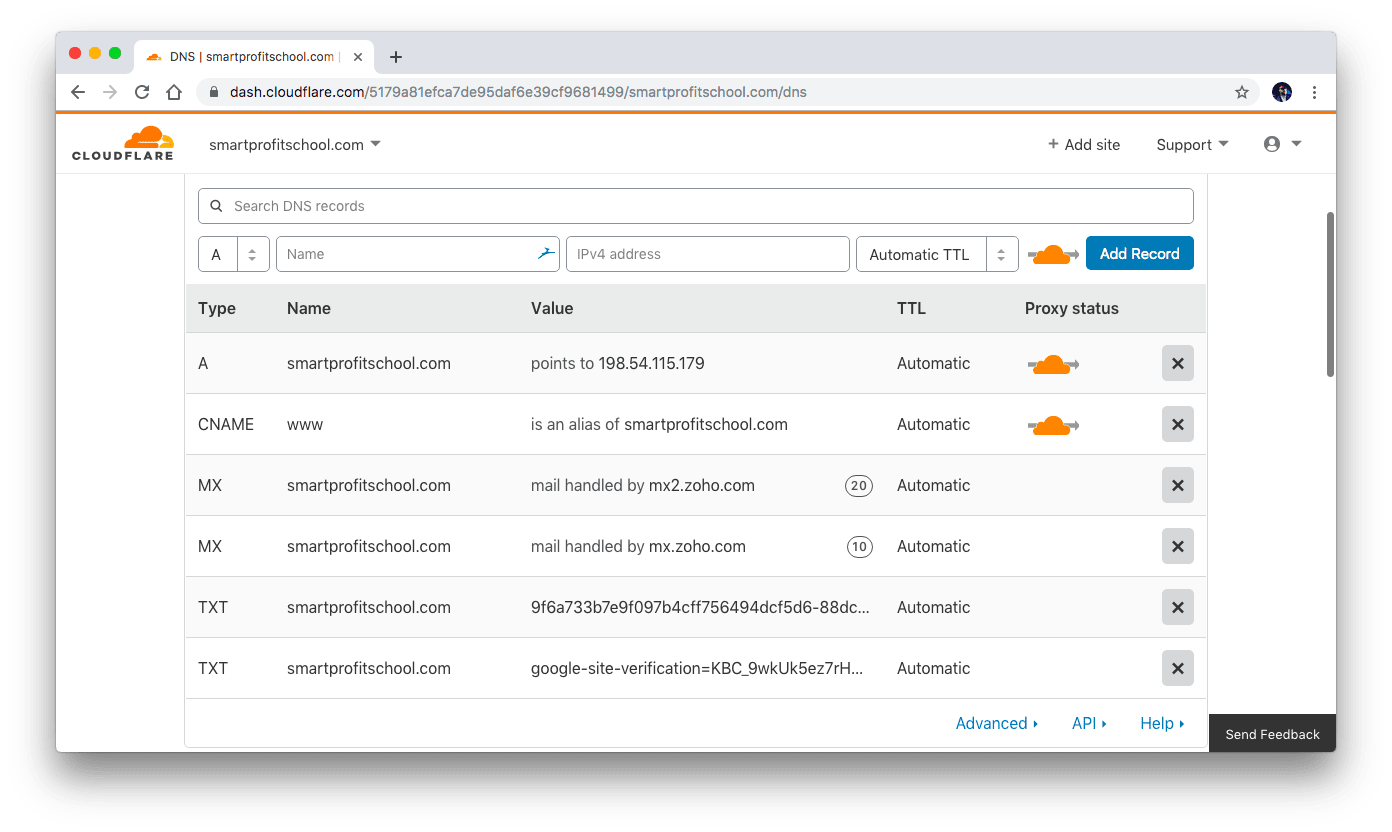 4. Change default nameservers to Cloudflare's nameservers
Regardless of the registrar you use, you should be always able to set custom nameservers. If you can't find it in your settings, just google "change nameservers" plus the name of your registrar and hopefully, some solution will come up.
Once your DNS change is propagated, you'll be able to manage your DNS records via Cloudflare. It usually takes just a few minutes, but be patient as it might take longer, sometimes even 48 hours.
5. Set up an SSL certificate
First, select the Crypto option and then select the Full certificate from the dropdown menu.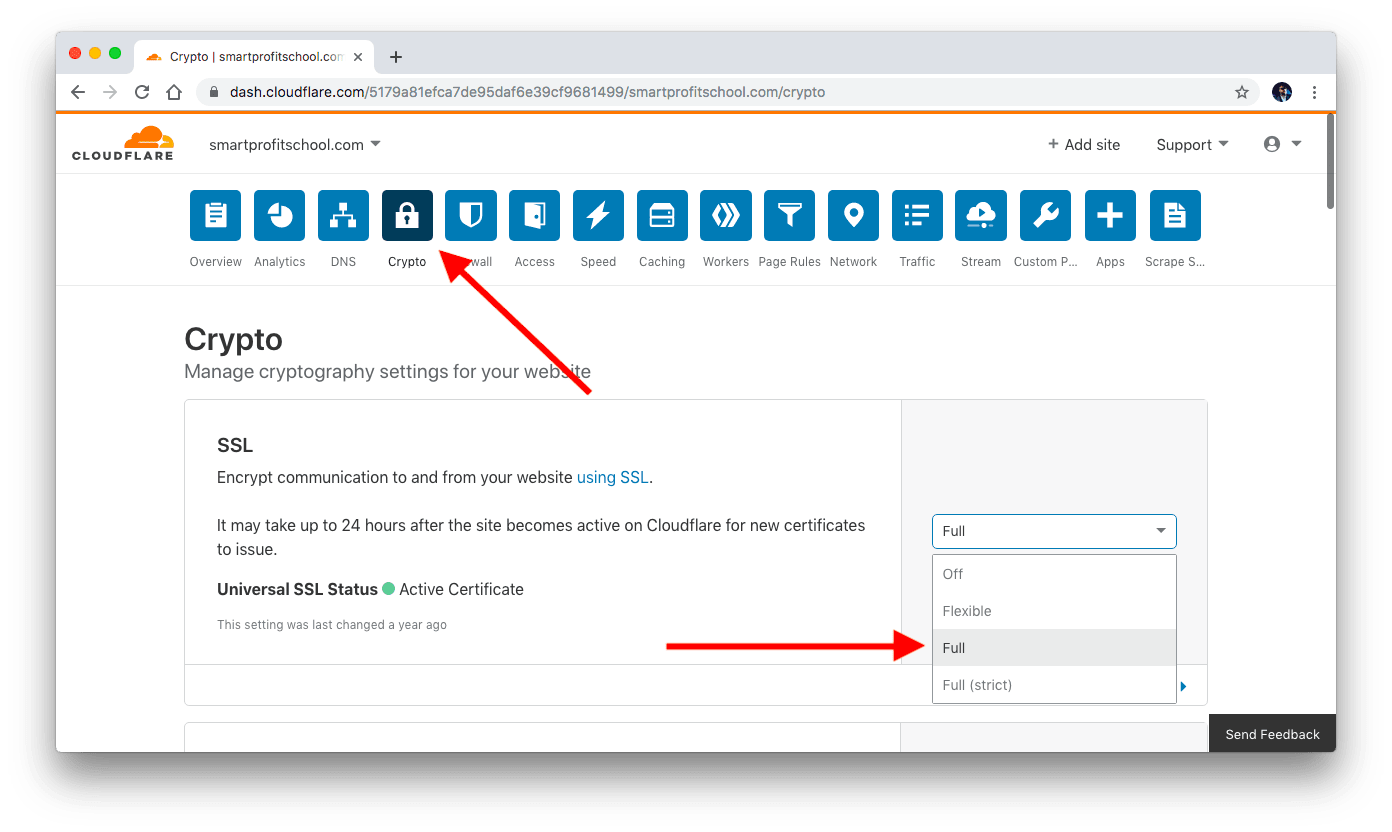 Once you have this, scroll down and turn on Always Use HTTPS. This option is very handy because it will automatically redirect all request to secured https connection.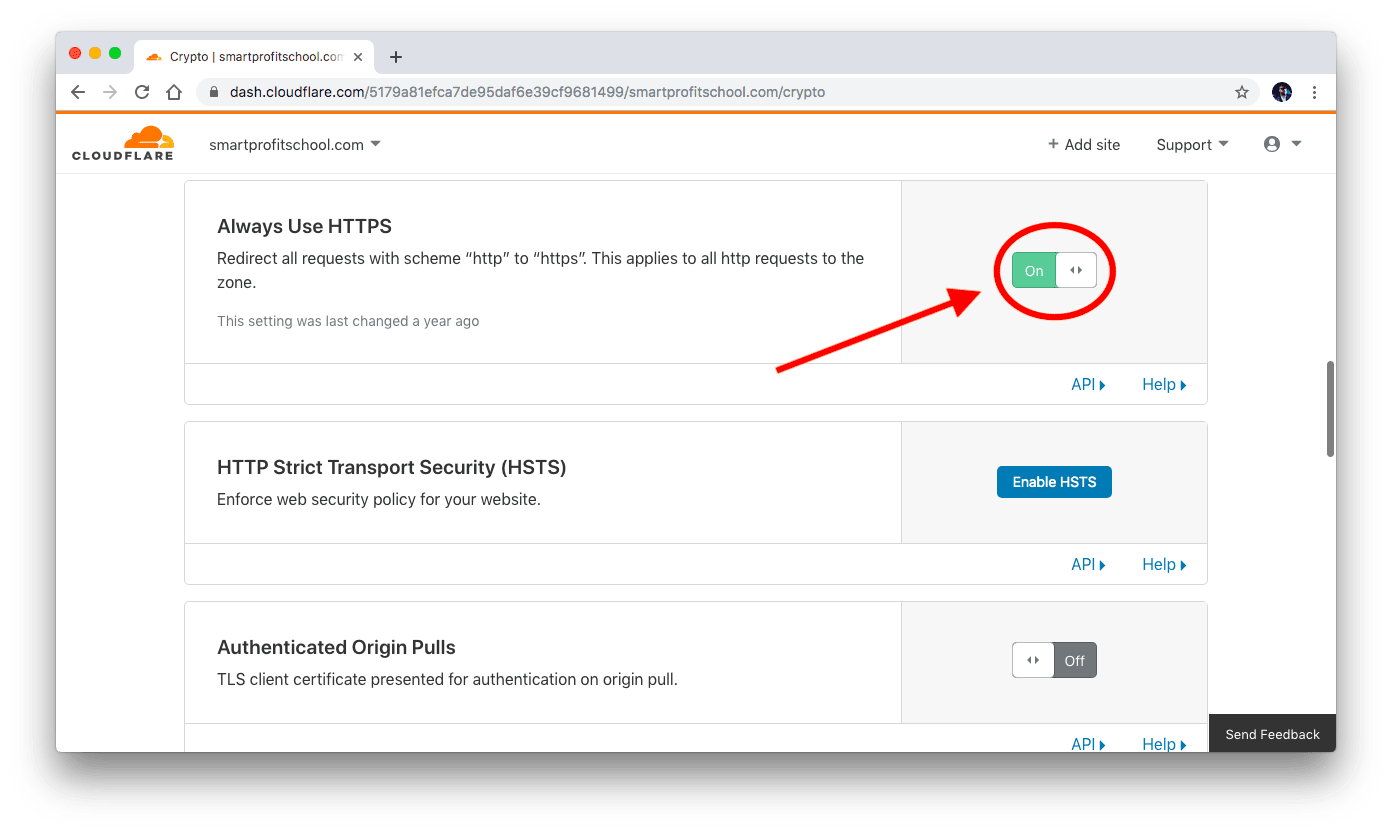 Finally, scroll further down and turn on Automatic HTTPS Rewrites which will fix the so-called mixed content problem with resources download via http connection.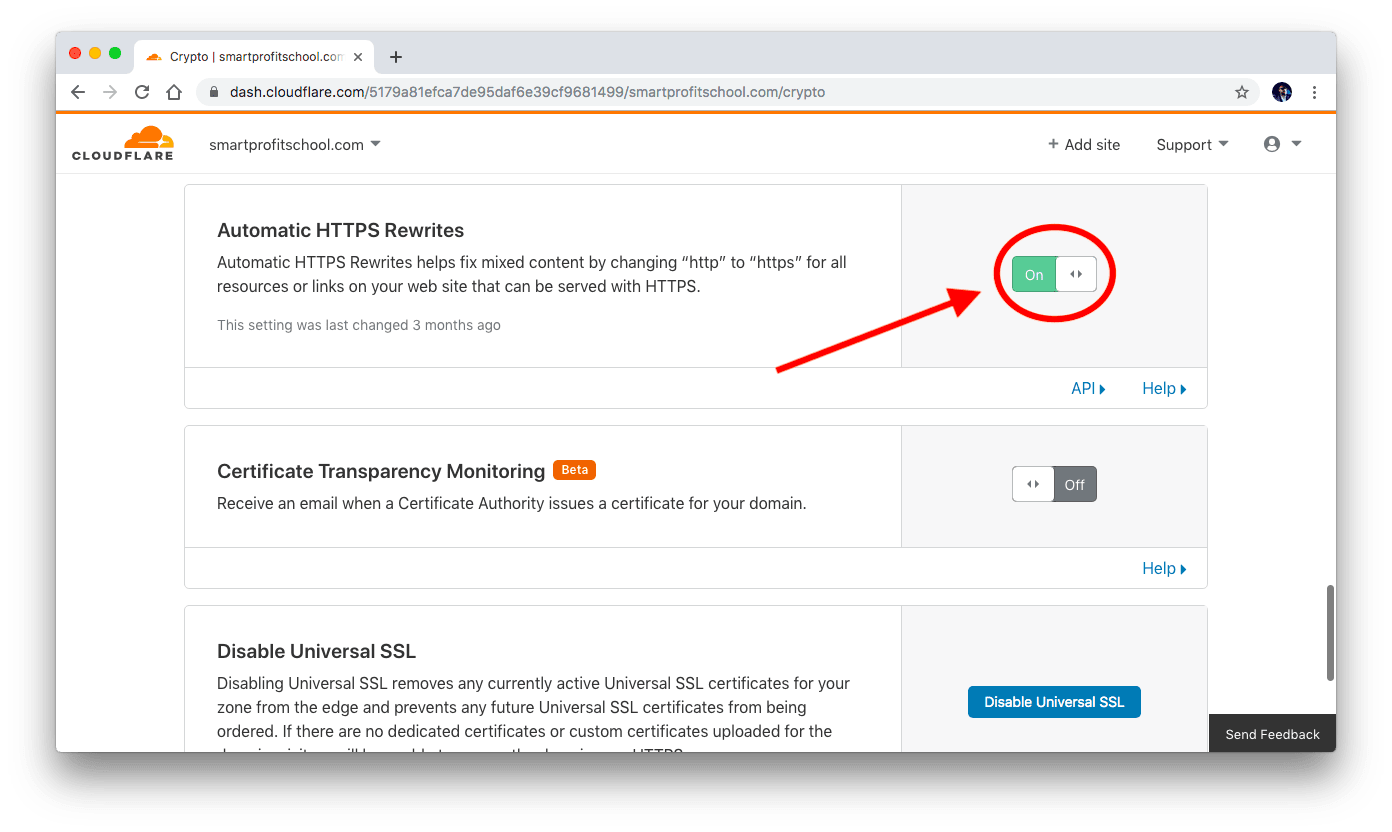 That's it! Now you need to wait until everything is propagated through the internet, which should take more than 24 hours.
07

Which blogging platform should I choose?

Ok, now that you have your own domain name with active SSL certificate, it's time to discuss how to connect it to your content because domain itself is nothing more than the human-readable, user-friendly address of your server.

When it comes to content, there are generally two options:
static pages
CMS or content management systems
Static pages
Since you're building a blog, static pages are out of question. Not that it's impossible to build a blog with static pages, but it involves generators and it's considered quite difficult for beginners. I've been there and created a blog hosted on GitHub Pages and generated with Jekyll. If you're interested, you can check it out at blog.zavrel.net, but I wouldn't suggest you take this path if you're just starting out with blogging.
CMS
There are four popular CMS:
I'm pretty sure there are others, but these are the biggest names with great support and community. We will use WordPress because I find it the best for beginners. Not only for its huge community, selection of themes and plugins, but also for its ease of use and friendly learning curve. Also, thanks to its popularity, it would be pretty hard to find a hosting provider who wouldn't offer WordPress installation.
WordPress.com versus WordPress.org
WordPress comes in two flavors. Either you decide to use your domain with ready-made service or you will install WordPress yourself on your web hosting account. I am for WordPress.org because installing WordPress is extremely easy these days and you get all the benefits of your own platform.
WordPress.com limits what you can do and I don't think it's necessarily bad as the platform needs to stay healthy and in good shape for every customer. But it also means that you are forced to use only what's approved and selected by WordPress.com in order to keep the platform humming flawlessly.
So, we will definitely focus on WordPress.com which leads us to web hosting and to make it worse, we need to decide between managed and general WordPress hosting.
08

Should I choose managed or general hosting?

When you decide to use CMS with your own domain, which is what I generally suggest for blogging, you need to accept the fact, that you will need to pay for web hosting services. There's no practical way around this. CMS needs a database and some scripting language (like PHP). Even though some hosting providers offer free plans, it's better to be a paying customer when it comes to performance, speed, and support.

With that said, I believe that you don't need to spend more than is necessary and general hosting will offer you plenty of resources, especially at the beginning. Managed hosting is a great option if you need to focus on speed and customer service, but it's usually at least twice as much expensive as general hosting.
09

How should I install WordPress?

Once you choose your web hosting provider, it's time to finally install your copy of WordPress. Most hosting providers offer these days cPanel and Softaculous.

There's no reason to choose a provider who isn't able to offer you these two great services so I suggest you make sure that your provider offers them before you decide to buy his hosting plan. If it's not obvious right away, there's no harm in asking.

I'm currently running many of my projects on Namecheap hosting and I'm quite happy with their services.

With Softaculous, installing WordPress is literally a matter of few clicks.

Here's a step by step process:
Login to your cPanel and run Softaculous Apps Installer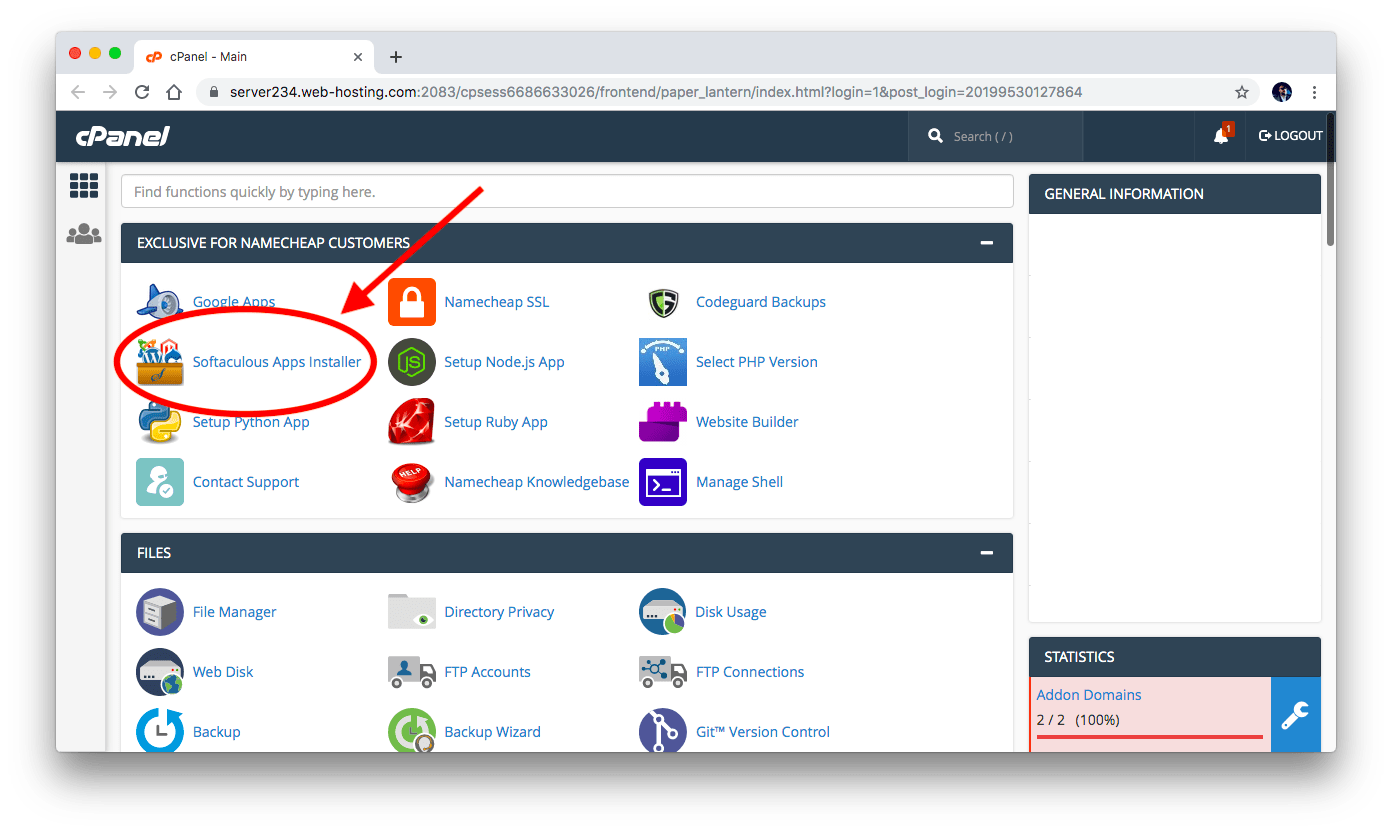 Choose WordPress from the list of apps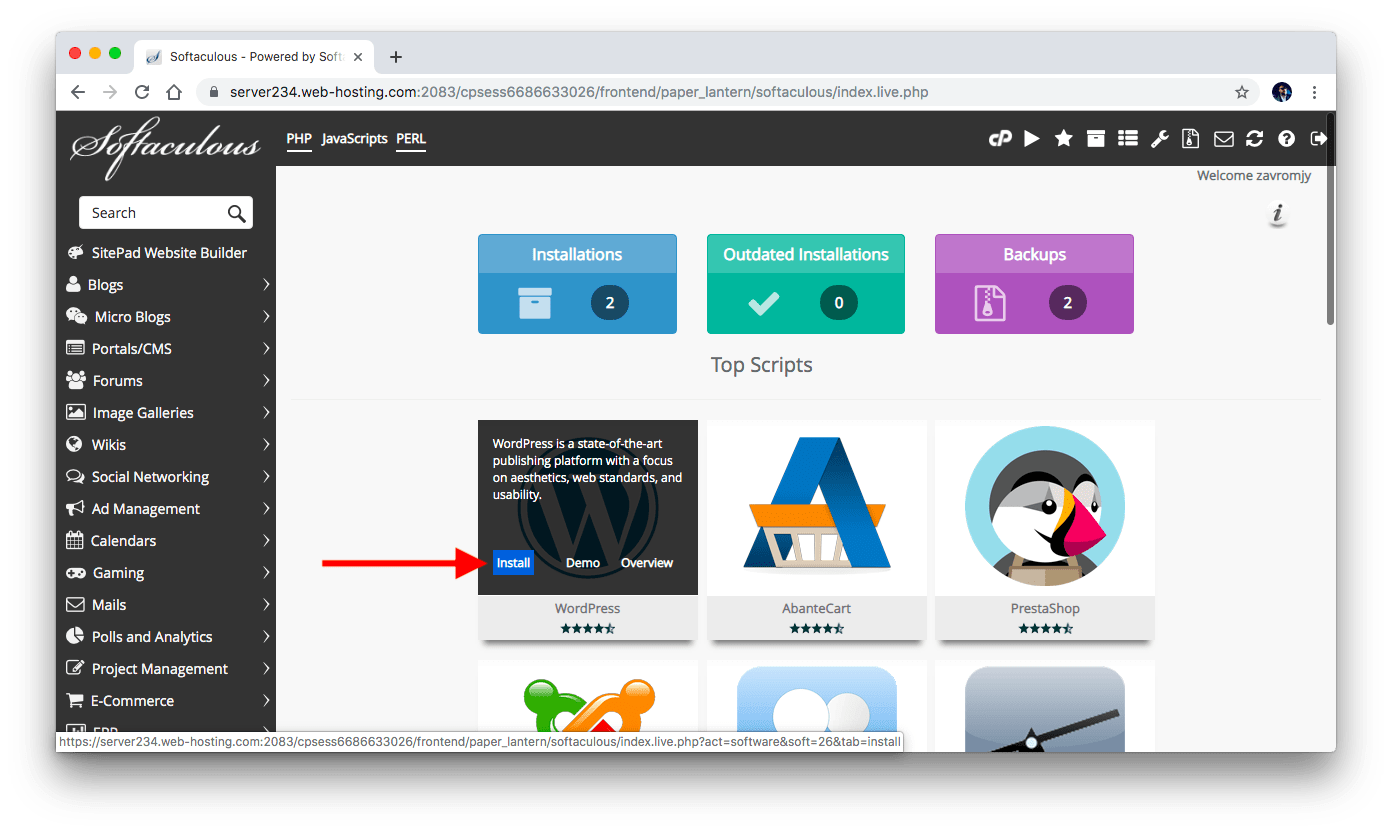 Once you locate WordPress, click the Install button.
Make sure to select https protocol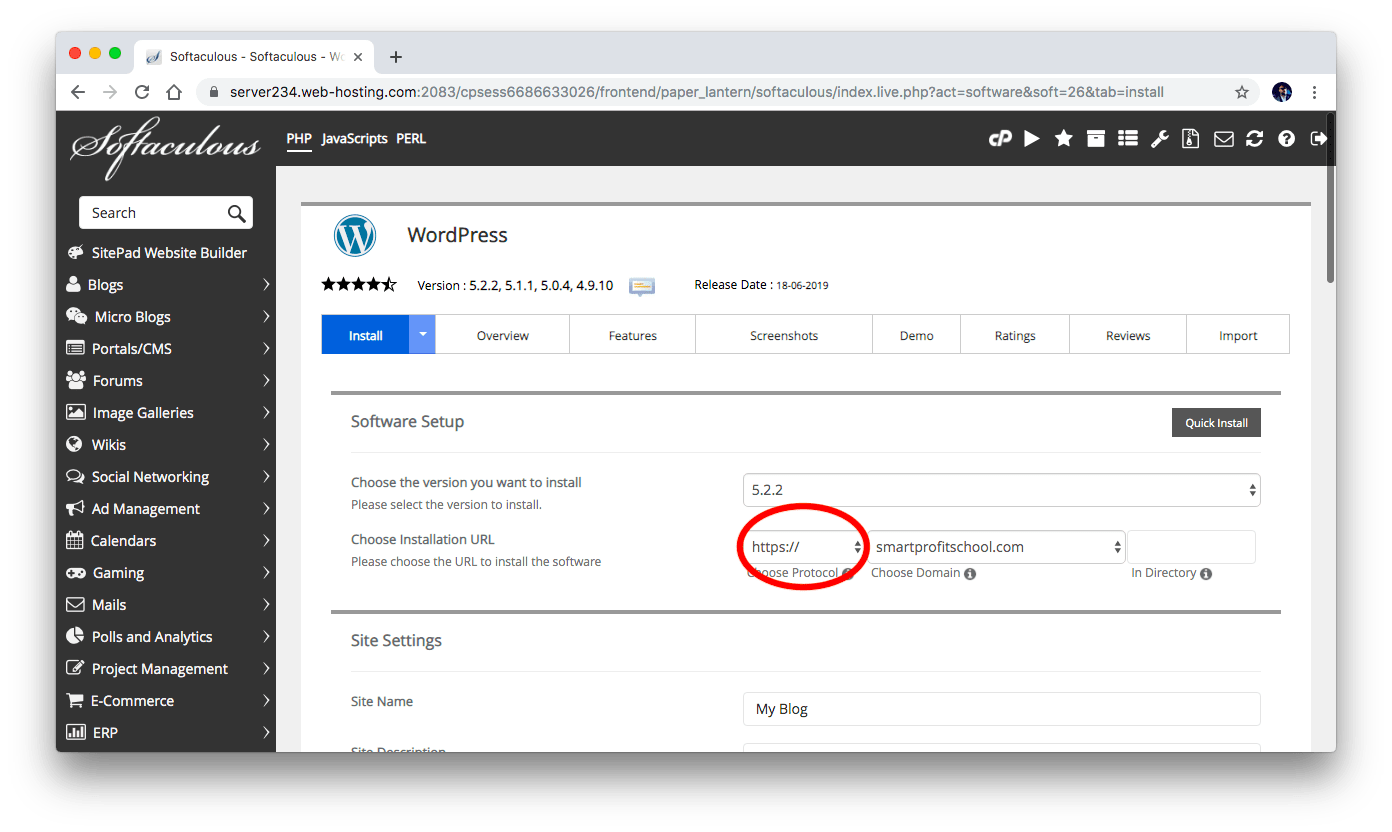 Select Automated backups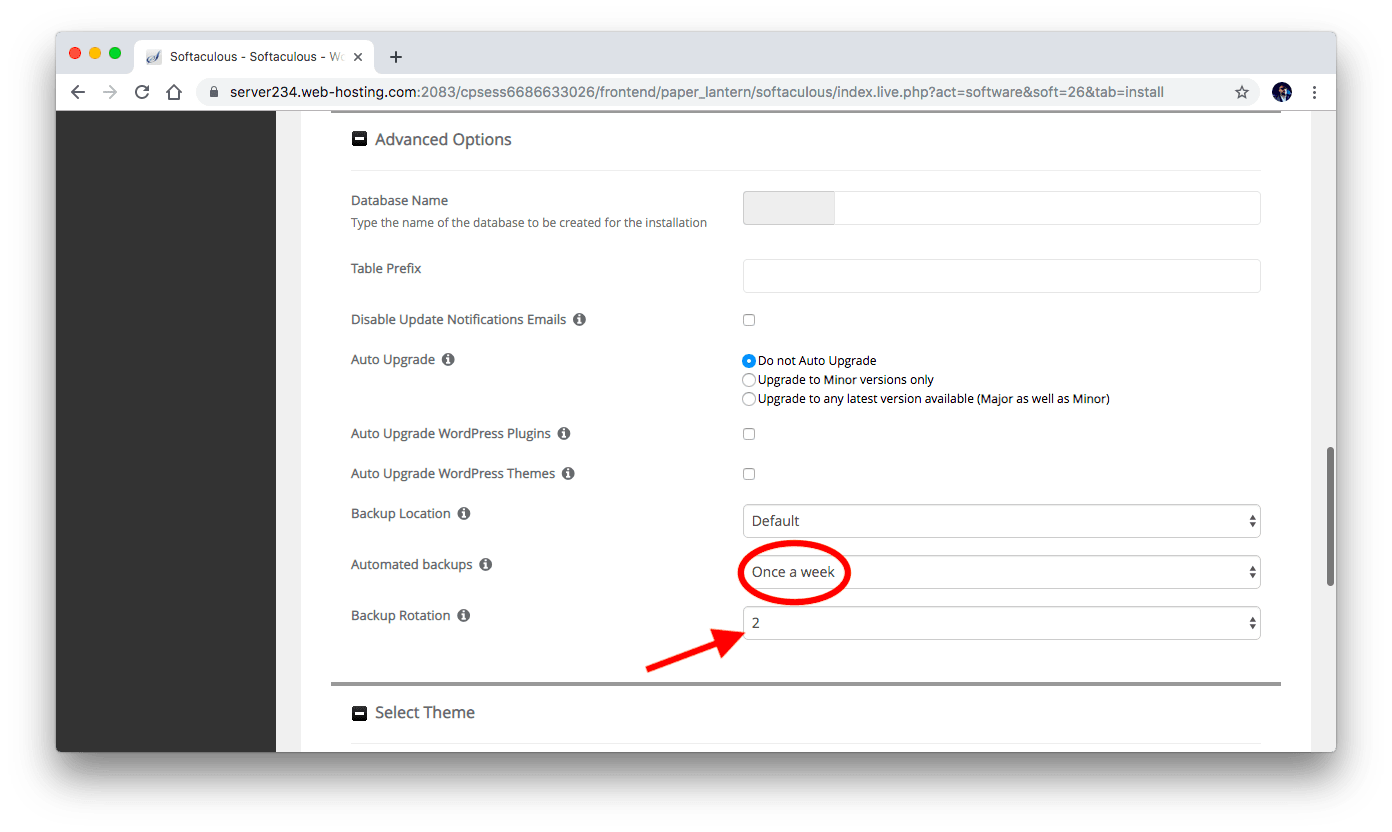 Once a week with 2 rotations is fine.
Click the install button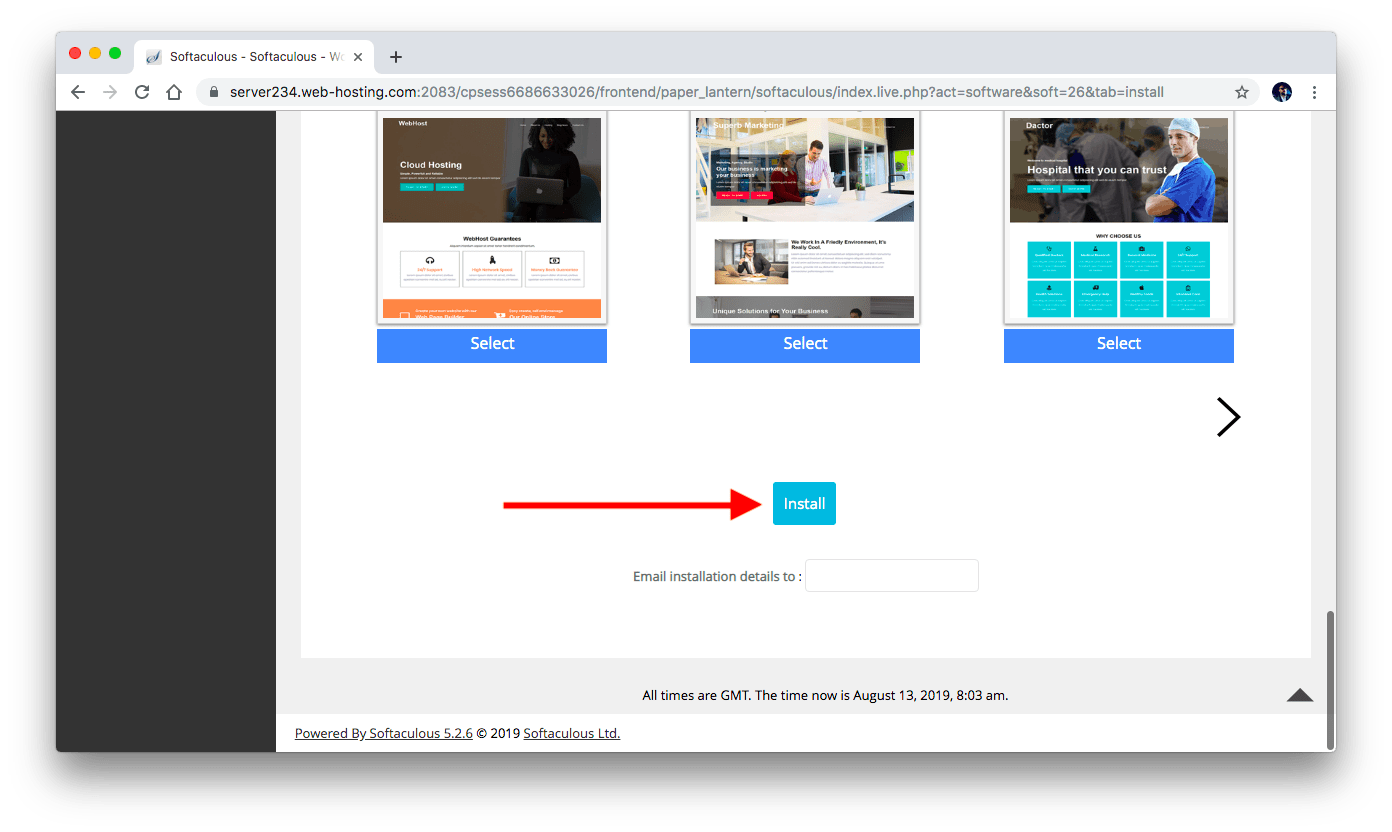 The installation should start:
After a few seconds, you should see a similar page with your website and administrative URL:
When you click the first link, you'll see the default WordPress website: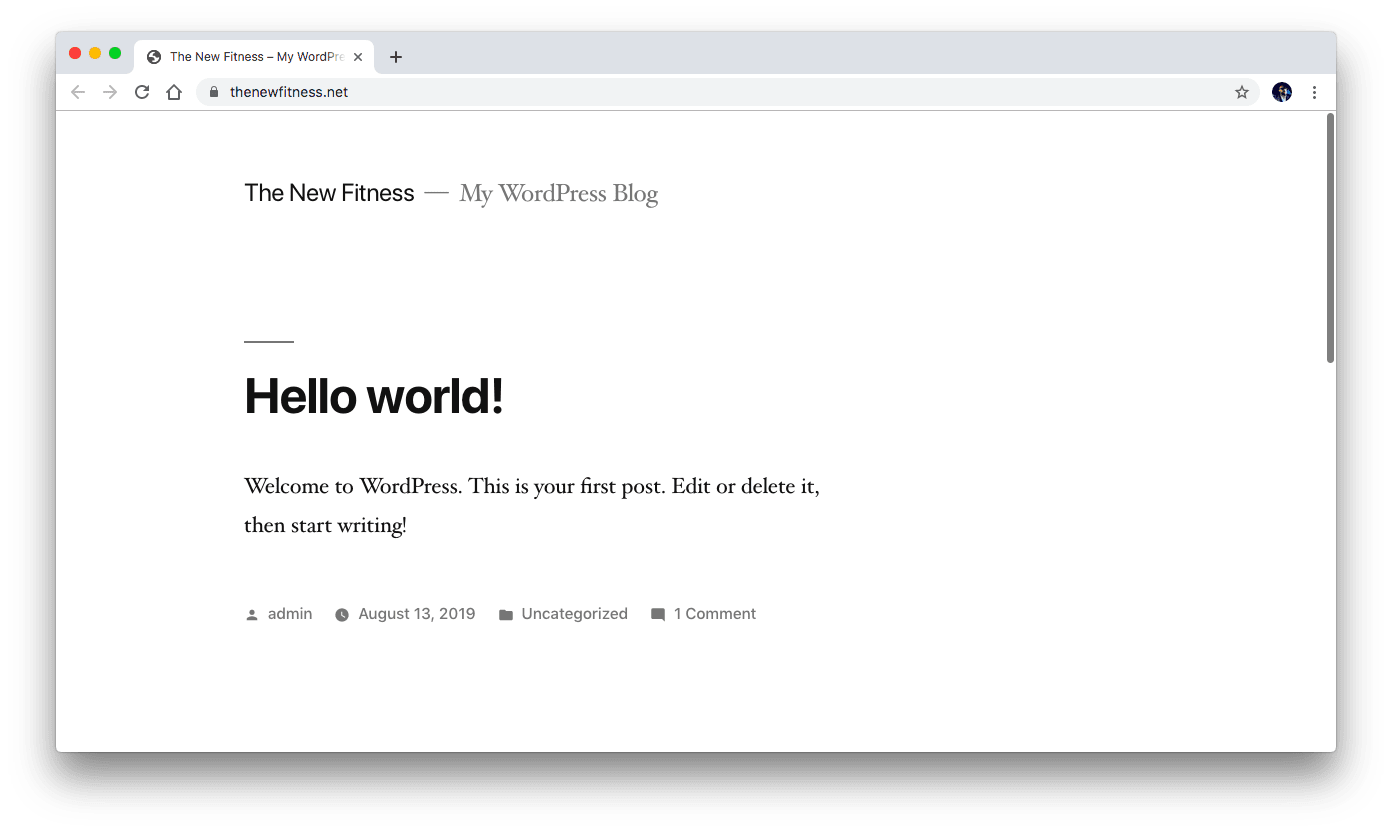 When you click the administrative URL and log in to the dashboard, you should see something similar: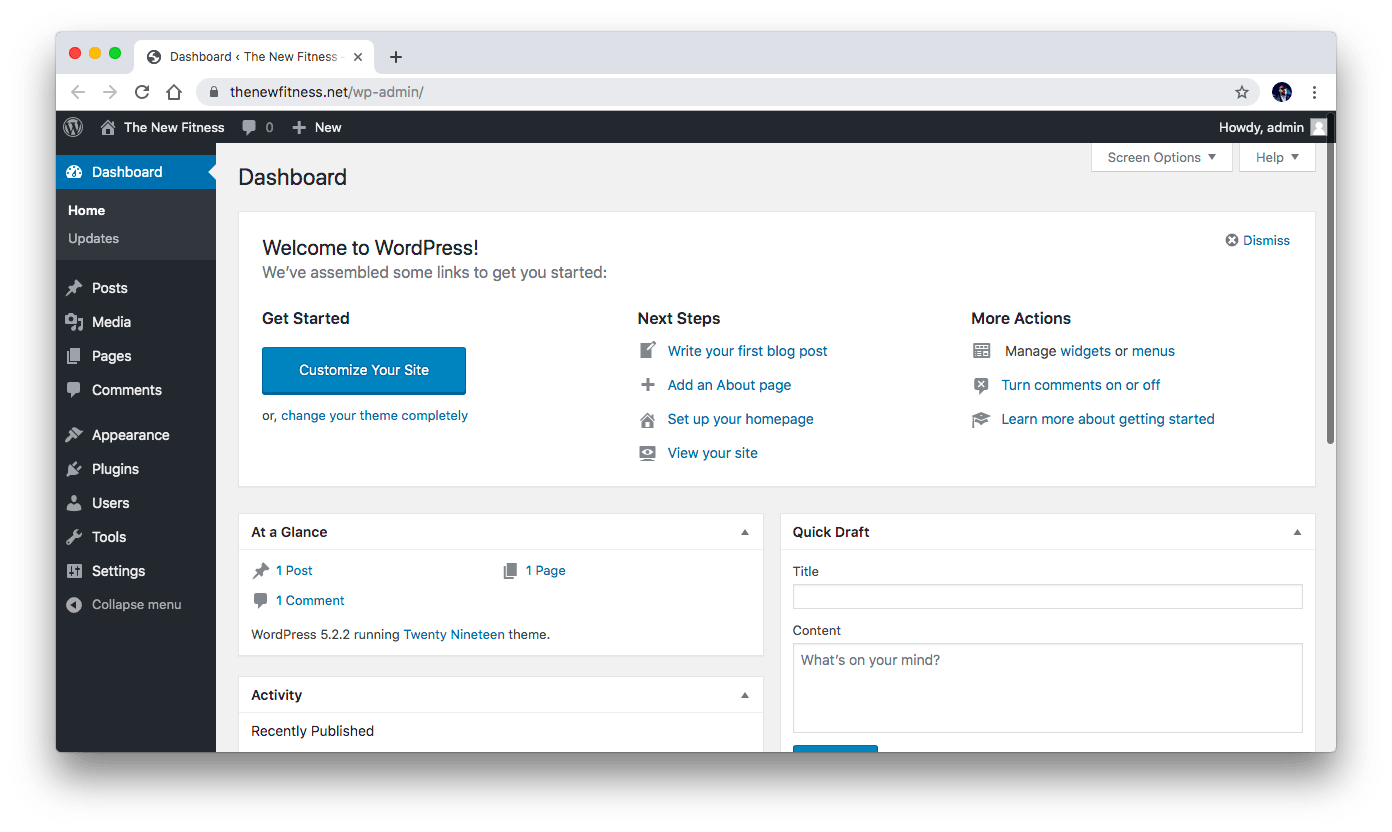 Great job! You've got your own WordPress, now it's time to make it work for you, but first, I will show you how to secure your access to the administration.
10

How should I secure my WordPress?

Securing your WordPress should be the first thing you focus on after the installation. Since WordPress is so popular, it's also a very popular target of all kinds of attacks and the last thing you want is to lose your hard work because somebody will steal your credentials and delete your content for whatever reason.

That's why you should start by forcing admin access only via WordPress.com with 2FA turned on.

To set this up, you will need three things:
WordPress.com account
Jetpack plugin
Code Snippets plugin
Make sure to read How to Secure Your WordPress Site with Secure Sign On where I describe the whole process step by step.
11

What other plugins should I install?

Plugins are a great way to extend the basic functionality of WordPress, but you need to be very careful not to overdo it with them. Too many plugins will slow down your website. That's why I will recommend only a few plugins that I consider the most useful.

When it comes to a successful blog, you need to focus on two things:
Speed, to make your blog load as fast as possible
Writing, to make your content discoverable and enjoyable to read
I picked two plugins from each group here. WP Super Cache and Autoptimize will help you make your blog speedier. Yoast SEO and Grammarly.com will make sure that your content is grammatically correct and SEO-friendly.
Make sure to read Speed Up Your WordPress Site with WP Super Cache and Autoptimize to improve your WordPress performance with minimal overhead.
Yoast SEO
This is a very useful plugin that will help you with writing SEO-friendly articles. SEO is a huge topic on its own so make sure to read about 3 Steps to Powerful SEO for Your WordPress Blog where I explain everything in details.
Grammarly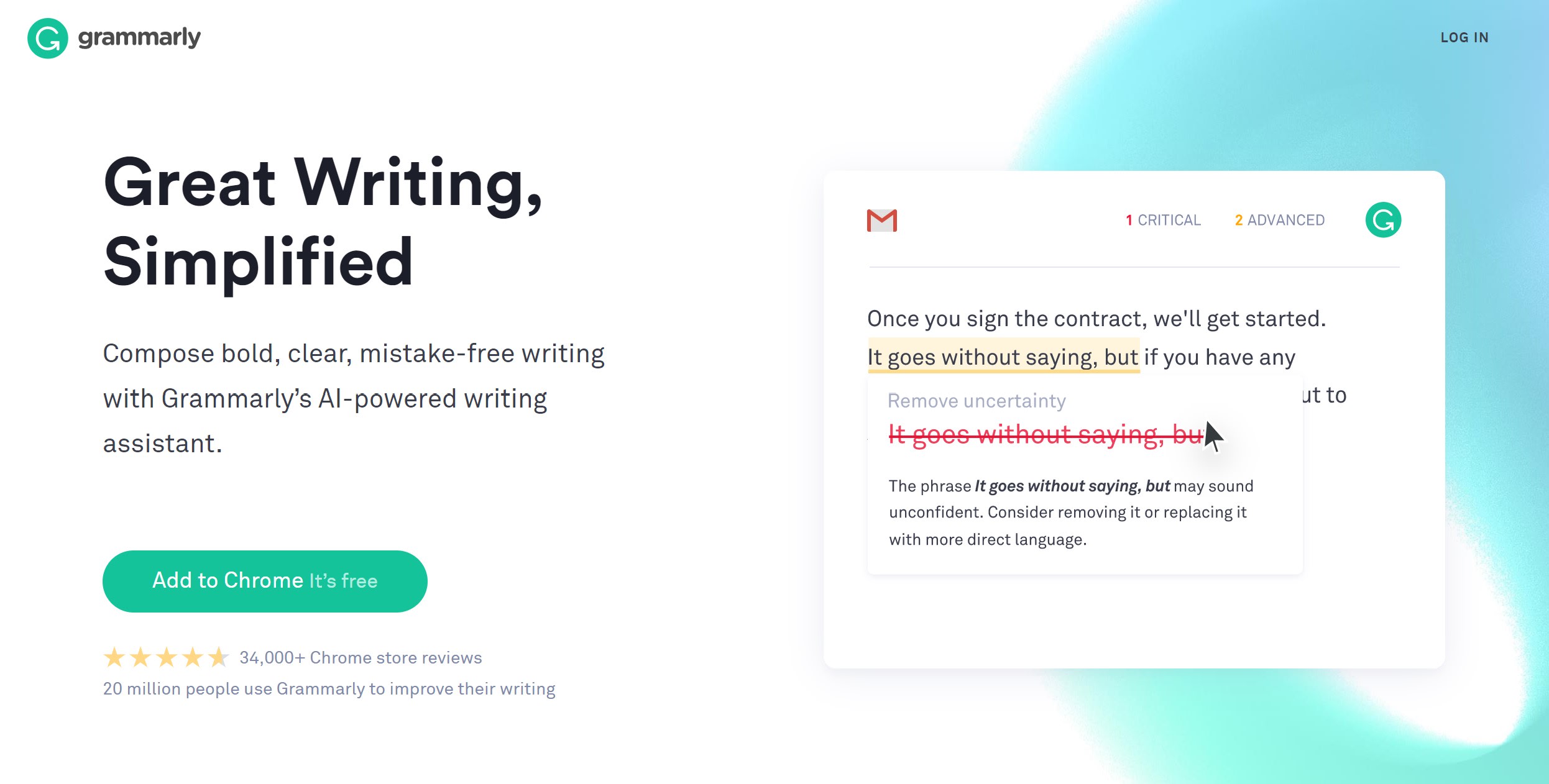 Not a plugin per se, but Grammarly is a great tool for English grammar, especially if you're not a native speaker. It works just fine with the classic editor as well as with Gutenberg editor.
12

How should I turn on the maintenance mode?

Even though your newly created blog won't have much visitors, it's a good idea to hide your work in progress behind the curtain until you're ready to present it to the whole world.

Maintenance mode allows you to show a single page with some basic information about the fact, that you are currently building your site and it's not ready for the prime time yet.

There are many ways to set this up. You can do it manually, you can download one of the many plugins that will do it for you but since I recommend to keep the number of plugins to the absolutely necessary minimum, I suggest you use the feature built-in the Elementor.

Elementor is an amazing page builder and the easiest way to get it is with Hello theme which is very simple to use and fast to load.

Make sure to watch How to Set Up the Maintenance Mode with Elementor where I will show you step by step how to make this work right inside this theme builder, so you don't have to install a separate plugin for this functionality.
13

Which theme should I choose?

First, you need to decide whether you want to spend money right away because there are basically two types of themes:
free themes
premium themes
Even though I've been using Avada and Newspaper premium themes for a long time, I believe that for blogging, nothing beats simple and uncluttered layout. You see, the most important task is to get your message out and sometimes a theme might interfere with this task, especially if it's very complicated.
These days, a lot of people access the Internet solely via mobile devices, so it's probably a bad idea or at least a waste of time to use a theme which might look good on big screens, but terrible on iPhone.
That's why I suggest you stick with Hello theme by Elementor and read How to Quickly Create a Professional WordPress Layout with Elementor Pro.
14

How should I optimize my blog for search engines?

This is a huge topic all by itself so I have decided to write a separate article where I discuss the most important techniques for on-page, off-page, and technical optimization. Make sure to read 3 Steps to Powerful SEO for Your WordPress Blog to learn more about recommended SEO practices and tactics.
Liked the Article?
Smart Profit School offers a lot more! Join more than 40,000 students and get ahead of the class!